Exterior Blinds
We are Newcastle, Maitland & the Hunter's leading exterior blinds business with over 15 years experience serving our locals!
Discover a simple way to colour and protect your outdoor areas through Ziptrak® Outdoor Blinds & Awnings. It's as easy as pull down and push up (even your kids can help)! Whether you are after safety & protection from the wind, rain or sun/or UV protection, pick out the blinds material and system that fits your lifestyle! We recommend the Ziptrak® track guided blind system for a simple & easy solution to protect your family & home from the elements. 
We use Vistaweave Mesh 95% or 99% to maximise resisting UV and warmth in your bedroom/living windows using our 'Auto Blind' System or enclose your Outdoor Patio from Mozzies/Flies without obstructing the view with our Ziptrak® blinds system.
Specially designed tracks on both sides of the blinds allow your new outdoor addition to flow smoothly and easily – stopping anywhere you want! Ziptrak® Awnings can be secured and locked in place at the bottom position to defend & protect your outdoor areas against excessive winds and the scorching hot sun – no zippers or buckles required, it's that simple.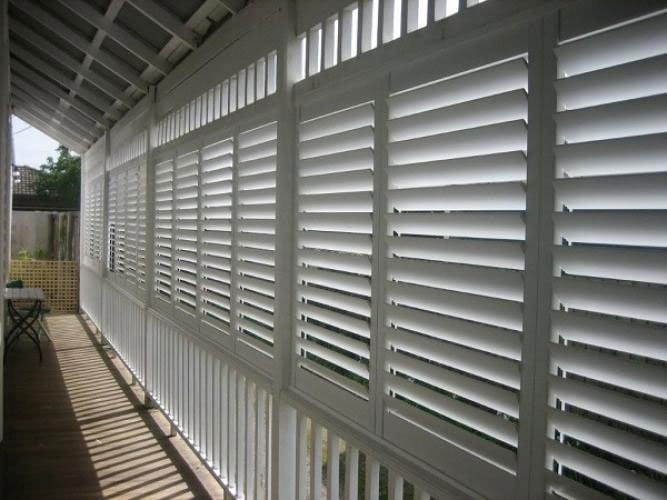 Versatile, elegant and modern, aluminium outdoor shutters are quickly turning into the window remedy & privacy screening of choice for Newcastle & the Hunter homeowners. Offering privacy at the same time as also permitting that summer airflow or even protection from winter winds, all styles of homes will benefit from installing aluminium shutters.
At Sew What Blinds & Upholstery, we specialise in supplying/installing a wide variety of premium aluminium window shutters in Newcastle, Maitland & the Hunter areas.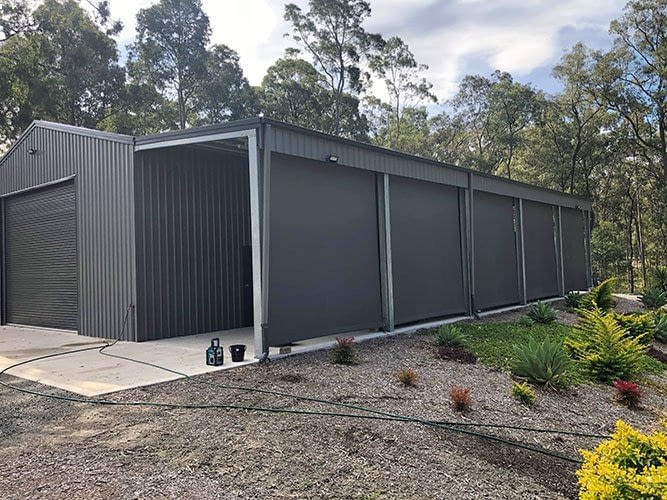 Winch control blinds are usually used on balconies or verandahs. Predominantly operated by hand with the aggregate of a gearbox and crank handle even though some applications may want a rope fashion operation. Winch control blinds may be motorised with the usage of a Tension restrict motor. These blinds are typically shackled at the bottom with the use of straps or clips. These blinds are great for:
Fantastic for saving on your energy bill
Wide variety of material colourings available to suit your home
Made from Long-lasting, quality materials
Easy maintenance
Great shade and shelter
Auto Blinds (Window Storm Blinds)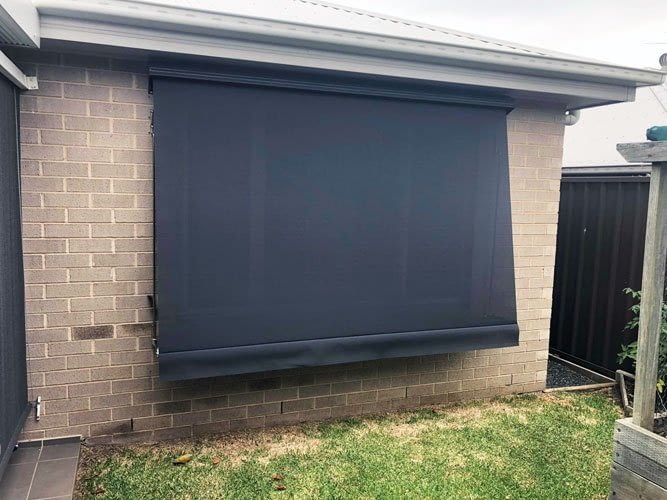 Our customer favourite Auto (Window storm) blinds run on tracks connected to the wall. This lets the blinds stay at a pre-decided distance from your window. This system is easy to operate and is done by pulling the blinds directly down and once released, it will lock into place.
The next best part? When a storm or high winds are in your area, the blind automatically pulls itself back up the rails and retract (once the winds are powerful enough for the blinds to be retracted), this is where the name Auto Blinds comes from. Most Auto Blinds include a head-box to protect the material when it is retracted. These blinds are great for:
Fantastic for saving on your energy bill
Wide variety of material colourings available to suit your home
Made from Long-lasting, quality materials
Easy maintenance
Great shade and shelter
Call us to make an appointment
Address
6 Lawes St
East Maitland NSW 2323
Australia
Sew What Blinds & Upholstery